Mount Stuart, a Victorian Masterpiece of Innovation, Marble and Other Luxury Surfaces
Marble and other luxury surfaces have been used to stunningly beautify stately homes for centuries. One of the most extravagant and incredibly innovative examples of such homes is Mount Stuart on the Isle of Bute, Scotland.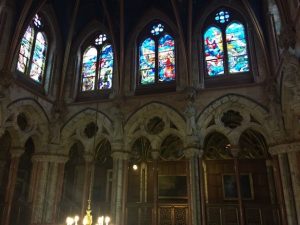 Marble and Other Luxury Surfaces
Created for John Crichton-Stuart, the 3rd Marquess of Bute, by architect Sir Robert Rowand Anderson, Mount Stuart was a house filled with marble and other luxury surfaces – as well as many innovative firsts for Scotland.
Built in a neo-gothic style, this fantasy house featured an 80 ft tall, astrology-themed hall clad in marble and finished to fascinating perfection with crystals and stained-glass depictions of signs of the Zodiac set into the vault's roof.
The drawing room, which is resplendent with heraldic portraits and stained glass, features coats of arms on its glittering, mica-inlaid ceiling, while the house's chapel rivals its marble hall with tall, white marble Gothic arches bathed in the warm light of ruby red glass windows.
A Victorian Masterpiece of Innovation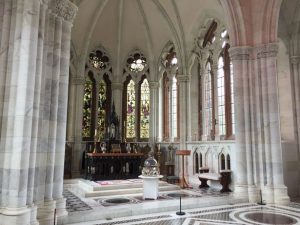 Its marble and other luxury surfaces are, however, not the only things that make Mount Stuart 'stand out from the crowd'. Fascinated by astrology and astronomy, the Marquess was also exceptionally forward-thinking and innovative for his time. Because of this, Mount Stuart is believed to have been the first house ever in Scotland to have had early electric light and a central heating system; a passenger lift, telephone system and a heated (!) indoor swimming pool clad in gorgeous stone surfaces.
Marble and Other Luxury Surfaces Today
While few of us have cause to create such marvellous, extravagant stately mansions today, we can still draw inspiration from such buildings for our own homes.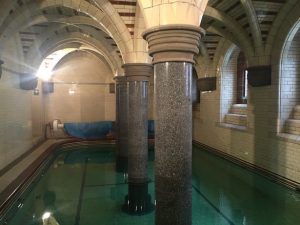 What's more, the latest technological innovations make it possible to use marble and other luxury surfaces to create stunning focal points in homes where weight restrictions and budget limitations would once upon a time have made use of real stone surfaces impossible.
Contact Us
To learn more about how to make the impossible possible in your home, give us a call on +44 (0) 203 633 4613, e-mail us: sales@luxury-surfaces.com or use our online contact form today.
Sources:
http://www.dailyrecord.co.uk/scotland-now/7-reasons-mount-stuart-grandest-9088239
Images:
http://www.dailyrecord.co.uk/scotland-now/7-reasons-mount-stuart-grandest-9088239